2018 New Range Rover
---
Posted on Tue 31st Oct 2017 at 12:21
---
---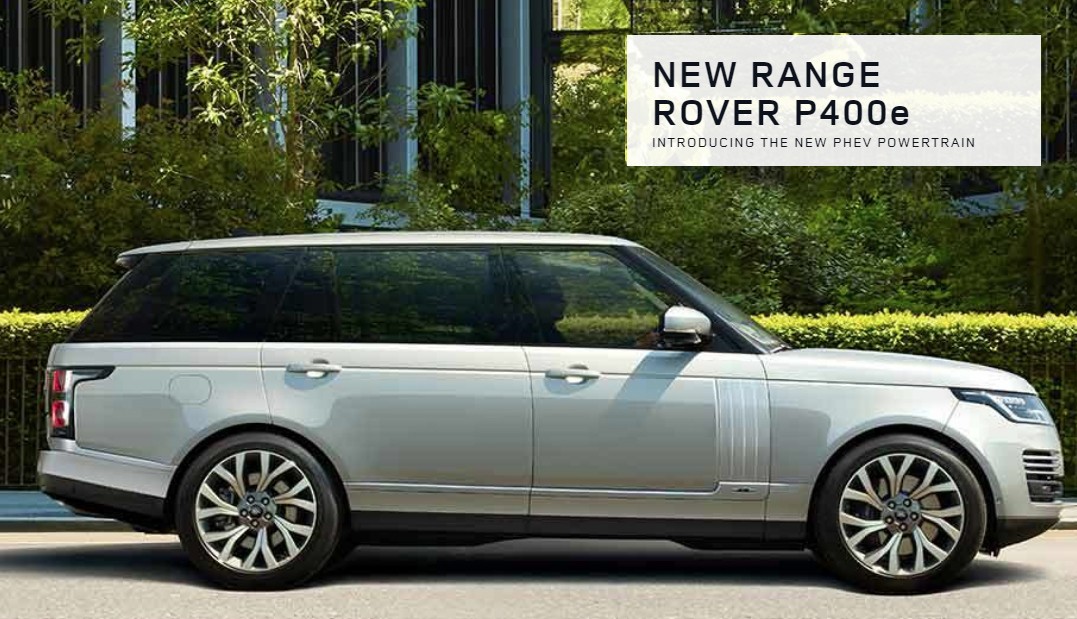 ---
Debuting at the Design Museum in London this month, the world renowned 4x4 manufacturer Range Rover took an evolutionary stride forward with the launch of their new plug-in hybrid electric model. The new 2018 New Range Rover comes with a plug-in hybrid electric powertrain which provides sustainable luxury with heightened levels of efficiency and capability. As ever, Range uses the latest technology to drive the new Range Rover forward into its new journey.
---
Range Rover SUVs are the epitome of luxury touring. Building on a tradition of providing the country set a 4x4 that could be used in both town and country, Range Rover continues to push the boundaries of technology and design to retain their crown as leading SUV manufacturer.
The technology on offer:
• Total power/torque output: 404PS (297kW)/640Nm
• Combined NEDC fuel economy: 101mpg (2.8 l/100km)
• Combined NEDC CO2 emissions: 64g/km
• Electric-only range: 31 miles (51km)
• Rapid charging time: 2 hours 45 minutes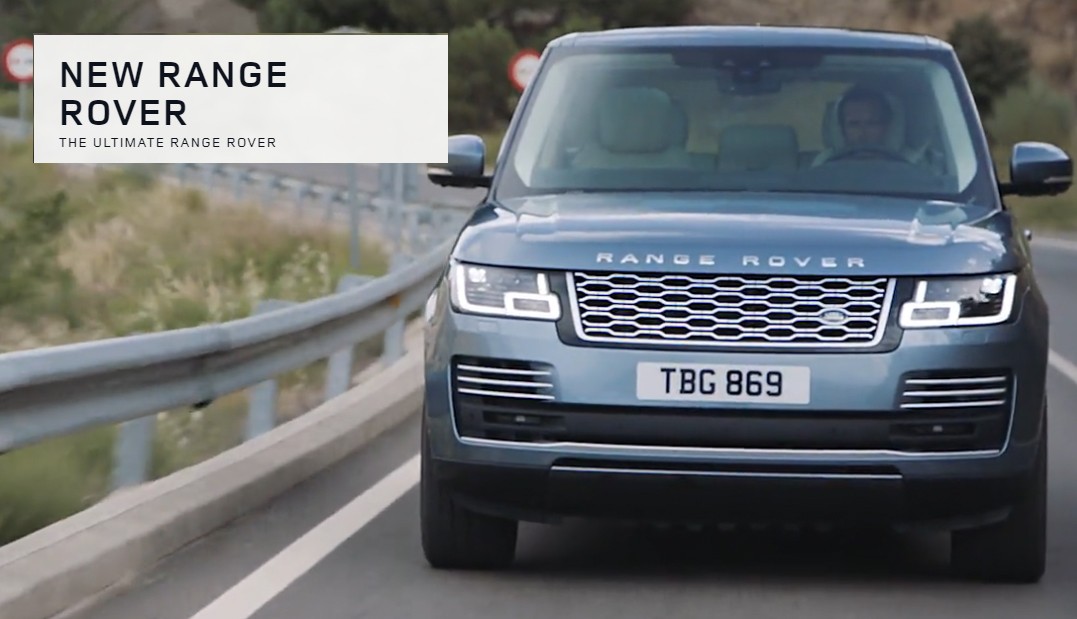 The exterior design has not been overlooked climbing to new levels of sophistication alongside increased comfort specifications and new technologies that feature in the cabin.
Functions have been transformed to further enhance comfort and the overall travelling experience for both driver and passengers. Front seats come complete with 24-way movement thanks to the new seat frames which come with wider and deeper foam materials in addition to heated arm rests. In the back the cabin has been completely redesigned, the seating layout creates a serene sanctuary without compromising the load space in the rear.
If you're using Signature's Chauffeur service with this model you can sit back, relax and take advantage of up to 17 connection points including domestic plug sockets, USB, HDMI and 12-volt; 4G Wi-Fi hotspots for up to eight devices and convenient storage which have all been designed for business on the go.
The cabin has been enhanced to maximise relaxation with luxurious seats offering 25 massage programmes thanks to Hot Stone massage technology within the seat backs themselves.
Every aspect of the interior has been given close attention; the seats are wider, softer and offer sumptuous comfort. They recline up to 40 degrees with touch button control to make the most of the additional extra legroom which is now 1,206mm in total. Comfort also means heated and cooled seats with the addition of impressive heated arm, foot and calf rests! Tech savvy drivers will be impressed by the smartphone app that can be used to control such functions inside or outside the vehicle.
Chief Design Officer at Land Rover, Gerry McGovern said "Our customers are very clear about what they want from any new Range Rover. 'Don't change it, just make it better,' they tell us, so everything we've done has been about enhancing our flagship SUV. After nearly 50 years the fourth generation Range Rover is the finest so far, ensuring the original luxury SUV remains the choice for discerning customers the world over."
New tech is everywhere you look on the new Range Rover 2018 model including the Touch Pro Duo (codenamed 'Blade') which brings together two high-definition 10-inch touchscreens on the centre console for easy accessibility and usability which includes swiping from one to the other.
Jaguar Land Rover is staying innovative by moving from conventional internal combustion engines to autonomous, connected and electrified vehicles. An efficient new P400e provides sustainable performance by combining a 300PS (221kW) 2.0-litre four-cylinder Ingenium petrol engine and an 116PS (85kW) electric motor. The 404PS output delivers 0-60mph in 6.4 and an impressive max speed of 137mph.
Rover's flagship SUV achieves zero-emission driving with the P400e emits only 64g/km on the NEDC combined cycle and administers an all-electric range of up to 31 miles without the Ingenium petrol engine running. Nothing is compromised; the P400e is quiet, still achieving unrivalled off-road capabilities.
Drivers of the new PHEV model can choose from two driving modes; the Parallel Hybrid mode which allows the driver to optimise battery charge or fuel economy by utilising one of two charge management functions. Electric Vehicle mode allows the vehicle to run on the electric motor alone using the energy stored in the battery to achieve zero-emission journeys.
The powertrain's precision and control, Terrain Response 2 technology, is able to deliver maximum torque from zero rpm, to all four wheels enabling greater control during low-speed when engaging in off-road manoeuvres.
Nick Collins, Vehicle Line Director at Land Rover commented about the new 2018 Range Rover, "The new Range Rover takes our luxury SUV to new heights, delivering enhanced refinement, luxury and all-terrain capability. The new PHEV powertrain isn't simply a no-compromise solution – it builds on the traditions of our flagship SUV and delivers heightened refinement and comfort with impressive performance and efficiency."
In a fast paced world speed is everything which is why Range Rover put effort into changing technology achieving a full charge in approximately 2 hours 45 minutes with a 32 amp wall box at home.
The new Range Rover has been augmented further with technologies that achieve more comfort and convenience for each drive; outline below:
> Gesture sunblind: opened and closed by an advanced gesture control system that senses an occupant's hand movement. All it takes to open the blind is a rearward swipe in front of the rear view mirror, and forwards to close
> Air Cabin Ionisation: uses nano-sized charged water particles to cleanse and purify the air for enhanced passenger wellbeing
> Pixel-laser LED headlights: advanced technology is brighter and yet intelligently blanks sections of LEDs to avoid dazzling oncoming drivers
> Activity key: customers can securely lock and unlock their vehicle without the need to carry a conventional key fob

---